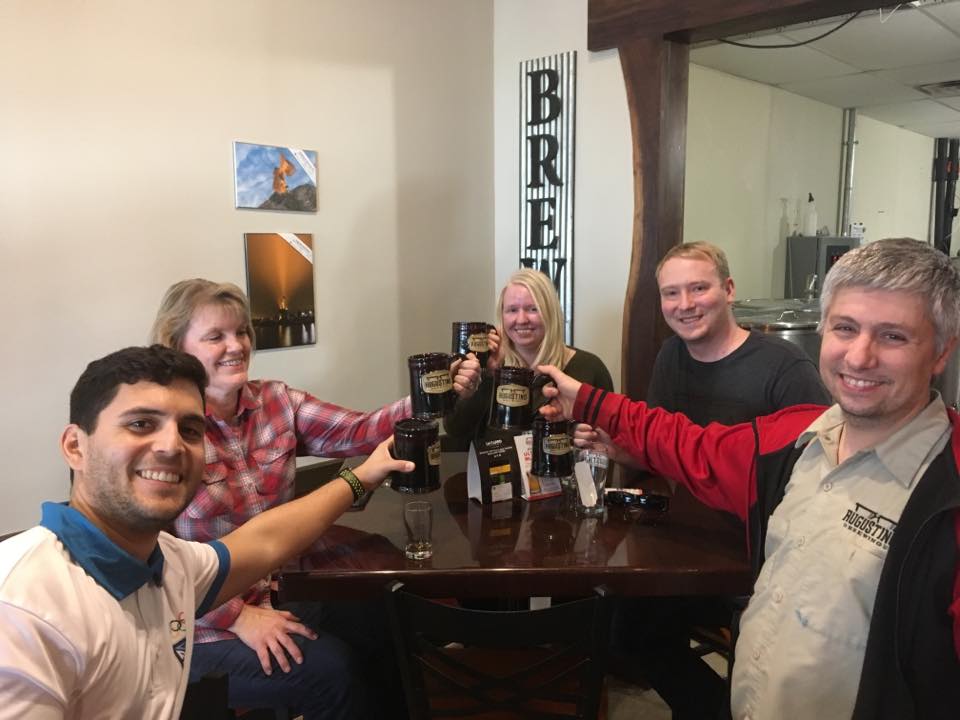 We're signing up new Ultimate Mug Club Members daily and we want to celebrate with all of you when we hit big number 100 on our membership roster (as I write this we are at 31 members). As soon as we hit 100 members, we'll let you know and find out what night works best for the greatest number of members to show up and party with us. We'll have discounted beers and appetizers just for our members, so we can get to know you better and you can get to know one another and celebrate the greatest Mug Club out there.
Thanks for being a member and we'll see you soon!
Not a member? Find out more and sign up through our Augustino Brewing Co. App. You can download it for either iOS or Android. Cheers!