Augustino Brewing Company
IS MOVING!
Stay tuned for more information and announcement on our new location!
The Augustino Brewing Company Story
Augustino Brewing Company started as the dream of Augustine and Bianca Iacopelli.  "We have two boys and dreamed up Augustino Brewing Company as a means of showing our children the value of hard work and chasing after big dreams," said Augustine.
"Our goal is to create a space where friends, lovers, and families can find respite from the rigors and stress of the modern world over a pint or two of our house-crafted beers brewed in our 3.5-barrel brewery. We believe the best times in life are spent enjoying a beverage of something you love with someone you love."
After more than 2 years of planning and preparation, Augustino Brewing Company opened to the public in November of 2017.  You'll find us to be a cozy neighborhood brewery with a focus on providing excellent craft beer.  The staff enjoys helping new customers find the right beer for them, so ask to taste one or several of their beers on tap.  Stop by sometime and unwind with a craft beer in this laid-back environment.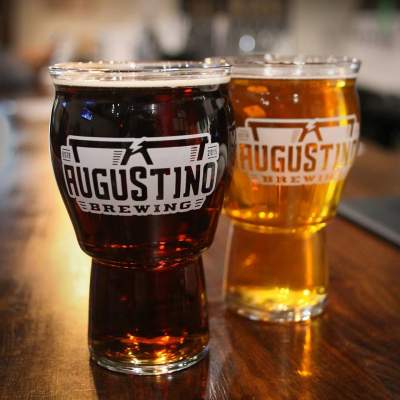 Only the Best at Augustino Brewing Company
Augustino Brewing Company
Brewing Good
The finest malt, hops, and yeast combined with a head brewer with over 20 years of brewing expertise make for great Augustino Brewing Company beers. We specialize in brewing great classic styles with as minimal of ingredients as possible. We keep our Kanaka Kau Blonde Ale, Wicked Wichita Wheat, Casting Shadows Brown Ale, Hip & Hopped IPA, and Liquid Deception Vanilla Hazelnut Porter on tap year round and have 5-6 additional seasonal and specialty beers available for drinking in the tap room or taking home with you.
Augustino Brewing Company
Doing Good
Augustino Brewing Company has adopted St. Baldrick's Foundation as a primary charity we give our time and donations to as a business. The St. Baldrick's Foundation is a volunteer and donor powered charity committed to supporting the most promising research to find cures for childhood cancers and give survivors long and healthy lives. From shaving our heads to selling glassware to support this charity we're proud to be a small part in bringing hope to children who need it most.
5.5% ABV – 20 IBU
This light Hawaiian summer ale features Noble, European, and American hops. Just add sandy beach and sunshine!
5.0% ABV – 14 IBU
Malty and bready notes dominate this hat-tip to our Kansas farming tradition. Wheat character is dominant in this easy drinking beer that conjures memories of summertime fun.
7.7% – 77 IBU
Copious Centennial hops & Falconers Flight 7Cs hop blend pump up the hop volume of this beer to new heights. Assertively hoppy with refreshing citrus notes and a smooth finish.
Casting Shadows
English Brown Ale
5.4% – 26 IBU
Our house European-style brown ale features a malty backbone with just enough bitterness to dry the finish. A very nice option for those looking for a not too heavy malty-sweet ale.

Liquid Deception Vanilla Hazelnut Porter
9.0% – 48 IBU
This is an American porter for the adventurous. Lush waves of vanilla and hazelnut take drinkers to a very sensuous place. But don't be fooled, this beer still drinks like it with pleasant balancing chocolate and roasted malts.

"Thoroughly drinkable beers"
"Strange, unusual, and thoroughly drinkable beers, all under one roof with the Angry Elephant Barbeque. Strange? Try the Hatch chili beer! Unusual? Try the Hazelnut Vanilla Porter. Thoroughly drinkable? As for what I tried, everything else. Oh, and if you want to take your newfound favorite home, they will can it for you onsite!"
Larua Williams

"Takes pride in his business and product"
"Great beer, great environment, great owner. All around fantastic place to watch a WSU game or just hangout. I really love an owner that takes pride in his business and product. And it shows at Augustino's!!. "
Mike Kostelecky

"First time here and I was not disappointed. Brisket nachos and seasonal brew were both delicious. They welcome pets and my Winston was impressed as well. ? Service was great."
Moody Girl

"What a fun little spot!"
What a fun little spot! I was greeted by the owner himself the first time I walked in, and we talked about brewing for a while. What really impressed me was the passion and care he puts into his craft, and the beer definitely tastes delicious as a result.
Caleb Tello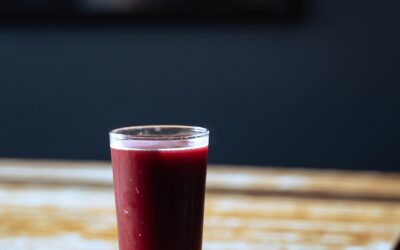 Sour beers are a type of beer known for their tart and acidic flavors. There are several different type of sour beers, each with its own unique characteristics and flavor profile. One of the most common types of sour beer is the Berliner Weisse, which is a light,...