Augustino Brewing Craft Beers on Tap
Augustino Brewing Craft Beers Year-Round Flagships on Tap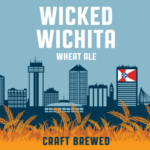 Wicked Wichita Wheat Ale ● 5.0% ABV ● 14 IBU
Malty and bready notes dominate this hat-tip to our Kansas farming tradition. Wheat Character is dominant in this easy drinking beer that conjures memories of summertime fun.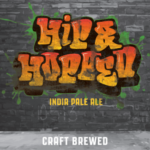 Hip & Hopped IPA ● 7.7% ABV ● 77 IBU
A hoppy blend of Cascade, Centennial, Columbus, and Citra hops pump up the American hop flavor of this beer to new heights.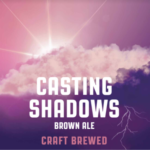 Casting Shadows Brown Ale ● 5.4% ABV ● 26 IBU
Our house European-style brown ale features a malty backbone with just enough bitterness to dry the finish. A very nice option for those looking for a not too heavy malty-sweet ale.
Augustino Brewing Craft Beers Rotating Specialties On Tap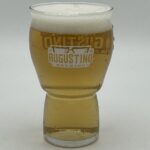 ​Knightslayer American Light Lager ● 4.5% ABV ● 10 IBU
Our standard American domestic lager is the taste of post-prohibition, mass produced beer on a microbrewed scale. Very easy drinking and crushable. This is the craft beer for that intransigent domestic drinking friend or spouse.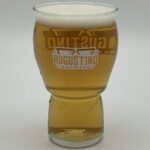 ​Angry Elephant Mexican Lager ● 5.2% ● 25 IBU
We worked with our friends at The Angry Elephant to produce this light Mexican-style lager. A clean and easy drinking alternative to fizzy American domestic lager beers.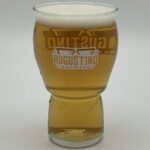 ​Hatcharitaville Chile Lager ● 5.2% ● 25 IBU
A very special beer brewed for the Iron Chilehead Beerfest 2021! Our hatch green chile beer features our house Mexican Lager brewed with additional fresh squeezed lime juice, margarita mix, rim salt, and hot NM Hatch green chiles!
​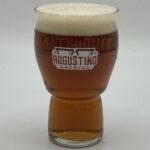 OktoBEERfest German Lager ● 6.7% ● 31 IBU
Made with Pilsen, Vienna, and Munich malts, this Marzen-style beer is a classic German fall favorite beer. Like many German style beers, malty sweetness makes this a pleasant, easy-drinking beer you can drink a little or a lot of. Prost!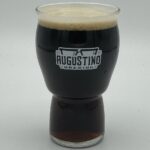 Dark Side of the Bock ● 6.9% ● 29 IBU
This easy-drinking and malty German Bock beer may appear dark in color, but don't be afraid, it's filled with malt character and sweetness. Light bready and toasty malt flavors release the colors of this beer like white light passing through a prism.

Augustino Brewing Craft Beers Signature Series on Tap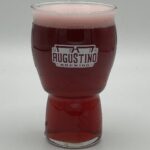 An August Affair ● 6.2% ABV ● 22 IBU
Berry and tropical notes flow over this sour. We added fresh pureed blueberry, blackberry, strawberry, raspberry, & mango to this unfiltered ale right before carbonating to trap in all that fruity goodness.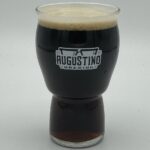 Liquid Deception Vanilla Hazelnut Porter ● 9.0% ABV ● 48 IBU
Lush waves of vanilla and hazelnut take drinkers to a very sensuous place.
Funky Crow Medina ● 6.5% ABV ● Dry ● White Crow Cider Co.- Wichita KS
A traditional style cider, dry and a little bit funky, with a light apple finish.