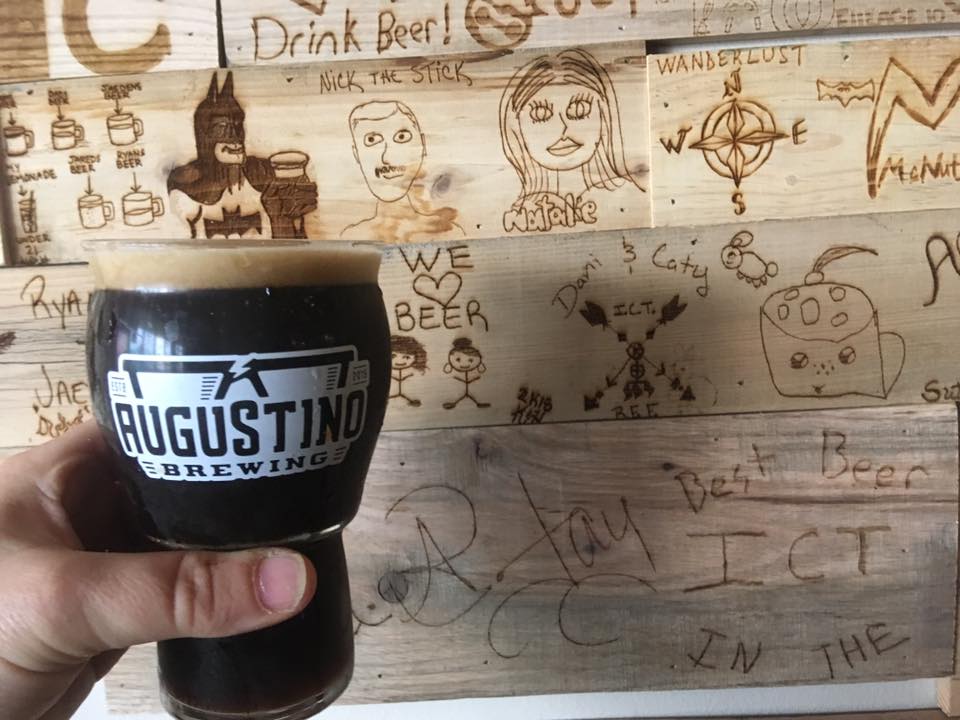 Have you ever scrawled your name on a bench in your favorite restaurant, hoping people would know you were there for years to come?  Ever gone back to that same place to find your mark and relive the memories you had there?  One of the most unique features of Augustino Brewing is the "Leave Your Mark" wall.  People can draw or write anything on a piece of paper.  Augustine will then burn the drawing onto a piece of wood and put it on the wall.  It's a way for people to make Augustino Brewing their own by putting a piece of personal history up on the wall.  Over time, their stories become a part of the brewery itself.
"We've had some really good artists… and also some who became good artists after about 4 beers.  Or so they thought," Augustine joked.  Some of my favorite words of wisdom from the wall include "Save the Earth… It's the only planet with beer!" and "Milk is for babies, when you grow up you have to drink beer!"  Part of the allure of the wall is speculating about what some of the drawings mean.  There's a story behind each drawing; some are known, but others remain a mystery.  For instance, take a look at the photos below.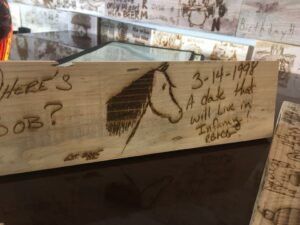 What is the significance of 3-14-1998?  An anniversary or birthday perhaps? A quick Google search tells me the song Getting' Jiggy Wit It by Will Smith was released that week.  As memorable as that may be for some, it seems like an unlikely date to memorialize.  Could the horse be a clue?  Whatever the answer, to someone, it's likely to be the memory of a lifetime.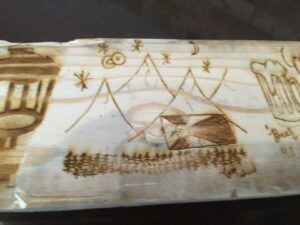 In the photo on the left, someone drew the Wichita flag on a magnificent Colorado mountain.  What could this person's story be?  Letting the imagination run wild is part of the fun.  If anything, it makes for some interesting conversation while you enjoy a carefully-crafted beer, or draw your own picture and let your story become part of brewery history.  Great stories happen when people come together over beer.  Share your story and leave your mark at Augustino's.
Augustino Brewing is located at 756 N Tyler Rd.  Wichita, KS 67212.