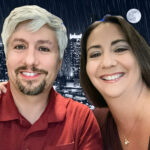 It was a dream that had been brewing in their minds for years, and finally, after much planning and saving, they were ready to take the plunge. Together, they opened the doors to their very own microbrewery.
The first few months were a blur of long hours and hard work as they struggled to get their business off the ground. But gradually, word began to spread about the high-quality beers they were producing, and people started to take notice.
They were known for their unique and flavorful brews, which ranged from hoppy IPAs to rich stouts and refreshing wheat beers. It wasn't long before their small taproom was packed with customers eager to try their latest creations.
As the demand for their beers grew, they began to expand their operation. They added more fermentation tanks and hired additional staff to help keep up with production. They also started bottling their beers and distributing them to local bars and restaurants.
Despite the challenges they faced, they remained dedicated to their craft and continued to experiment with new recipes and ingredients. Their passion and dedication paid off, and their microbrewery quickly gained a reputation as one of the best in the area.
Years went by, and their business continued to thrive. They expanded their taproom and added a kitchen, offering a delicious selection of food to pair with their beers. They also started hosting special events and live music, drawing even more customers to their brewery.
As they looked back on their journey, they were proud of what they had accomplished. They had turned their dream into a successful reality, and they had done it all on their own terms. They were living proof that with hard work and dedication, anything was possible.
Then, they were railroaded by unscrupulous property owners. In spite of this, they moved ahead and worked with attorneys, their CPA, and their credit union to work with the needless issues they faced to move forward. Eventually, they were able to make a few deals and brush themselves off so they could move their business forward in a new location.
They prepared to work with their credit union, other entrepreneur organizations, and investors to search for a new location. This one would be purchased, not leased to prevent a future issue and to be able to focus more on their craft beers, cocktails, and mocktails.
Eventually, they reopened their doors and welcomed back their fans who missed them and their products.
We ARE returning. It is taking longer than we expected, but we're making sure that we take it slow and do it right. We may have been wronged, but we will never let others prevent us from bringing you the best experience and craft beers we can.